WCO Spectrum is a private investment firm investing in Educational Broadband Service ("EBS") spectrum licenses in the United States whose mission is to create maximum value for all EBS license holders.
To deliver Transparency, Fairness, and Value to EBS license holders and to level the playing field for EBS license holders by providing them an independent, third-party buyer for their spectrum.
WCO Spectrum was established in 2020 with a mission to become the leading private investor in EBS licenses in the United States, and today continues to help license holders generate significant liquidity by selling their licenses.  Over a thousand educational institutions are now free to transform their EBS asset into valuable programs, liberated from the US telecom industry, which has largely consolidated into an oligopoly dominated by three large players.
Our mission is to level the playing field for EBS license holders and empowering them to make the decisions which are right for their educational organizations and the students and communities they serve.
These educational institutions are, at long last, able to benefit a nearly sixty-year-old grant program established by the President John F. Kennedy administration – no longer victims of telecom consolidation, but masters of their own destiny.
Environmental, Social and Corporate Governance (ESG)
WCO is committed to the principles of philanthropy, social responsibility and sustainability, and actively supports non-profit organizations that promote educational opportunities within the United States.
WCO Spectrum and its principals have deep experience in education, telecommunications and finance.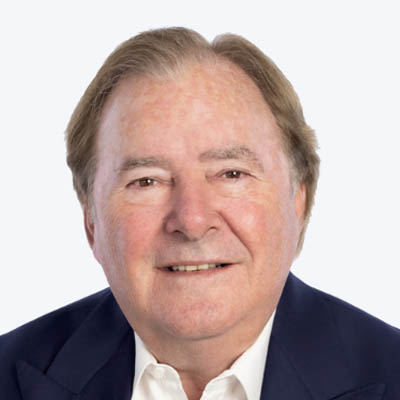 Mr. Winnick is an American financier and philanthropist with a global investment career spanning more than three decades. Mr. Winnick has sourced in excess of 100 billion dollars to fund transformative technologies and corporate innovation, providing capital and counsel to dozens of companies in a wide range of industries, including Telecommunications, Healthcare, Construction and Building Materials, Real Estate, Technology and IT Services, Media and Financial Services. Mr. Winnick founded Global Crossing and Asia Global Crossing, which built the first privately owned undersea cable network beneath the Atlantic and Pacific Oceans, creating a 130,000-mile fiber optic network connecting continents and countries around the world. The Winnick Family Foundation has donated endowments and scholarships to many educational institutions and scholarships to many educational institutions, some of which are Stanford, Brown, Columbia, Long Island, Syracuse, Tufts, UCLA, Hebrew, LAUSD universities.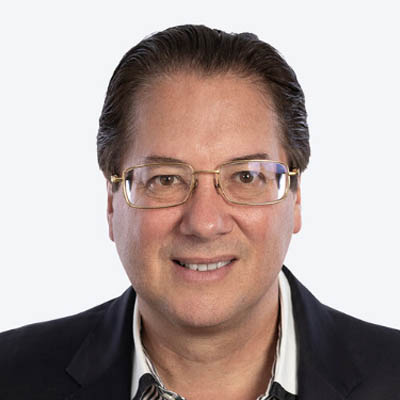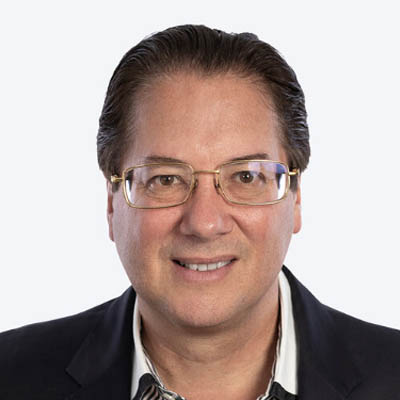 Carl Katerndahl is responsible for the strategic direction of the company and involved with capital raising. Mr. Katerndahl has over 30 years of financial services experience. In his early career he held portfolio management and investment Advisory roles at Morgan Stanley, Smith Barney and Merrill Lynch and then worked for Gordon Getty where he was a founder of the forward funds and Re-flow. They subsequently were sold to Nuveen and eventually to TIAA. Mr. Katerndahl ascended in the organization to run all distribution for the trillion dollar asset manager. He served on both TIAA and Nuveen's executive leadership team and was CEO of the broker dealer.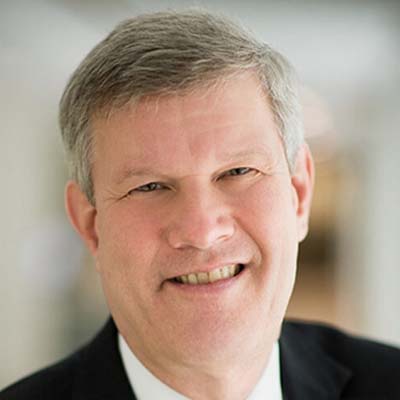 Vice Chairman
Former FCC Commissioner
Harold Furchtgott-Roth is a senior fellow and director of the Center for the Economics of the Internet at Hudson Institute. Mr. Furchtgott-Roth founded Furchtgott-Roth Economic Enterprises in 2003. He frequently comments on issues related to the communications sector of the economy. From 2001 to 2003, he was a visiting fellow at the American Enterprise Institute where he published A Tough Act to Follow, chronicling the difficulties implementing the Telecommunications Act of 1996. From 1997 through 2001, Mr. Furchtgott-Roth served as a commissioner of the Federal Communications Commission. In that capacity, he served on the Joint Board on Universal Service. He is one of the few economists to have served as a federal regulatory commissioner, and the only one to have served on the Federal Communications Commission. Before his appointment to the FCC, he was chief economist for the House Committee on Commerce and a principal staff member on the Telecommunications Act of 1996. Earlier in his career, he was a senior economist with Economists Incorporated and a research analyst with the Center for Naval Analyses.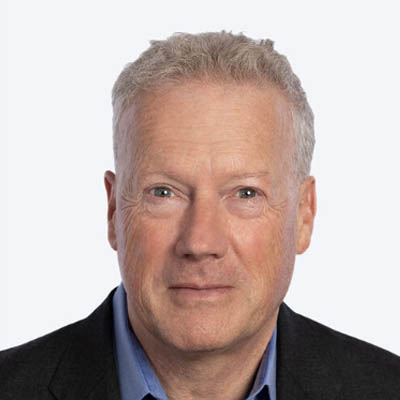 Roger Jackson is SVP Acquisitions at WCO Spectrum. He works with schools & colleges throughout the United States to structure and execute deals to acquire their EBS spectrum licenses. Roger is originally from the UK and has enjoyed a career in business development in London, Johannesburg, Hong Kong and Los Angeles. He's a graduate of UCLA's Anderson School of Management.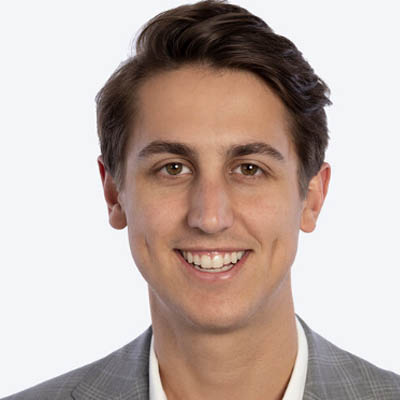 Harrison Scott is a Research Analyst at WCO Spectrum, working on spectrum analysis, valuation, due diligence and transaction execution. Mr. Scott is responsible for facilitating acquisition strategies.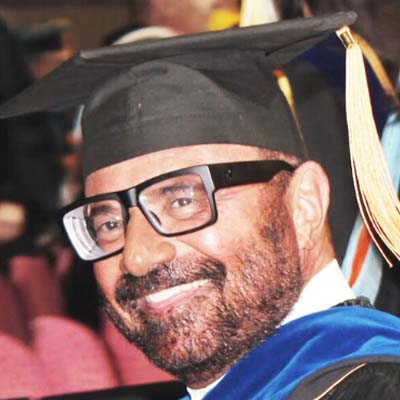 Associate Professor of Finance, University of San Diego School of Business
Daniel A. Rivetti is an associate professor of finance at the University of San Diego School of Business. As an international finance consultant, with expertise in real estate financing, he directed all funding activities for the largest private investment along the U.S. and Mexican border. He established a first and second floor lending arrangement with Banamex and Bancomext respectively for Matrix Aeronautica S.A.de C.V. This project resulted in the largest heavy jet repair facility in Latin America.
His consulting experience includes the use of real option theory and has utilized state of the art derivative instruments for one of the largest Crown Corporations in Canada, Ontario Power Generation. He has served on two publicly listed board of directors: (BHBC) Beverly Hills Bancorp (assets sold to Mitsubishi and Sanwa Banks) and (TGRA) Tigera Group. Rivetti created a special purpose corporation for Rohr to facilitate the sale and refurbishment of Boeing 727 aircraft to primarily Latin American customers. Rivetti served on the board of directors for Polexis, where he helped arrange an Imperial Bank (U.S.) led management LBO. Currently, Rivetti is on the board of Forward Slope, Inc. FSI is a high technology communication oriented company in the defense space.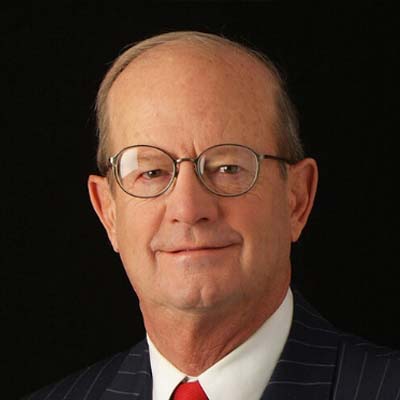 Partner, Cushman & Wakefield
John C. Cushman, III is a global leader in the commercial real estate industry. He currently serves as Chairman, Global Transactions, where he is responsible for formulating and articulating strategic policies and initiatives for Cushman & Wakefield on a national and global basis.
Over the course of his 50+ year career, John has played an instrumental role in advancing Cushman & Wakefield to its position as one of the top commercial real estate firms in the world. Prior to his becoming Chairman of the Board and subsequently Co-Chairman of the Board of Cushman & Wakefield, John was acknowledged by a variety of media sources as the top office leasing broker in the United States.
John began his career with Cushman & Wakefield in 1963 in New York City. In 1967, he moved to Los Angeles to open Cushman & Wakefield's first office in Southern California. In 1965, he was responsible for 60% of Cushman & Wakefield's offices in the United States. John and his twin brother, Louis B. Cushman, started their own firm in 1978, Cushman Realty Corporation, which they grew from two offices to operations in eleven US cities with over 200 employees.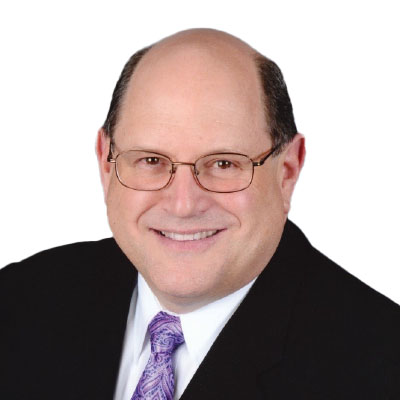 Managing Partner, NKSFB, LLC
Mickey Segal, CPA, is the Managing Partner of NKSFB, LLC., the largest business management firm in the U.S. Mickey has over 45 years of experience in accounting, and in the last 40 years has focused on practice management, mergers and acquisitions, personnel management and development. Mickey's passion is philanthropy. Mickey and his wife Lee chaired the American Cancer Society's 100th Birthday Celebration, raising over $1 million for the evening. He is currently the Chairman of the Rose Bowl Legacy Foundation and chairing their ambitious $40 million capital campaign. Mickey is an active donor and fundraiser for St. Jude Children's Research Hospital. Mickey serves on the capital campaign National Steering Council and is on the Host Committee for the upcoming St. Jude Legends of Charity event in 2022 in conjunction with the Superbowl.